About mold design
The company is currently staffed by more than 100 employees. Our technical team members have accounted for 30% of the total staff. Our experienced team is able to make the commitment that your products will be manufactured according to all specific requirements regarding quality, safety and reliability. Our experienced engineers are experts in mold designing and use the latest engineering tools and software to produce a qualified plastic part for you that meets all of your requirements. We are always working to provide the best and the most competitive molds for our clients. We have built cooperative relationships with many of the world's top 500 companies, including Crestron, Jabil, Electric Object, just to name a few.
About mold production
Our mold workshop is equipped with 3 CNC machines, 4 EDM machines, 3 wire cutting machines and several grinding and milling machines. With these machines, we can fulfill various mold processing requirements. This mold workshop is composed of three units, including: mold design unit, mold processing unit and mold assembly unit. The exterior and dimensional accuracy of molds can be customized to your specific requirements.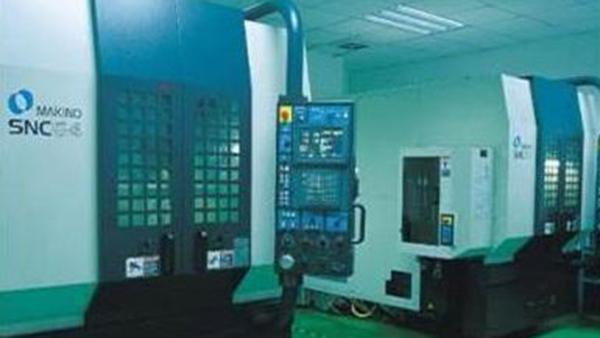 Our equipment
1. CNC: CNC machines are purchased from two different brands: Guangda and Baoxiang. They are suitable for both roughing and finishing of the mold components which have curved surfaces. Precision can reach +/-0.02mm.
2. EDM: These EDM machines come from Taiyi and Mirrordick. They can work on the curved surface of our products where the CNC machining center fails to process. More importantly, they can complete the electrical discharging machining process. After that, there is no need to do polishing treatment. Precision can reach +/-0.02mm.
3. WEDM: Our WEDM machines are sourced from Sodick and Charmilles. They can cut the inner holes and exterior of workpieces with a precision of up to +/-0.005mm.
More info:
Tooling:
Major Machines from Japan:
CNC Milling Machine 3 sets
Milling Machine 5 Sets
EDM Machine 4 sets
EDM Wire-cut Machine 3 sets
Grinding Machine 5 sets
EDM Hole Drilling Machine 2 sets
CMM 1sets
More Details:
Both the quality and the deadline are guaranteed due to our excellent management and manufacturing process. After the mold drawings are confirmed, our company will set a project schedule for the mold manufacturing, mark every key milestone clearly, and stick to it. Our company does a full inspection on all of the mold parts, which guarantees their size within tolerance. The precision of our products is within +/-0.005mm.
During the first mold testing, the reasonability of the product structure and its technology design will be verified. Our analysis is delivered with a three-coordinate measuring machine and the full inspection report. We also correct several NG sizes according to the report.
After two or three revisions, or more as necessary, our products meet requirements regarding size and appearance.
Examples of our work:
· Automotive Gaskets
· Automotive Seals
· Auto Air Conditioner
· Automotive Interior Parts
· Car Mat
· CD Friends
· Headlight Housing
· Tail Light Housing
· Fog Light Housing
· Automotive Fans
· Car Remote Shell
· Car Mirror Cover
Picture show:
Contact us if you need more information about the mold manufacturing.